Fascia & Soffit Repair
Fascia and Soffit play an important role in protecting your home.
EXTEND THE LIFE OF YOUR HOME
If you are looking for ways to boost the curb appeal, the level of protection from the bugs and elements and value of your home you have come to the right place. When you decide on us to do the work you can rest assured that no corners have been cut and that means quality craftsmanship using premium grade materials.
Siding, soffit and fascia play an important role in protecting homes against the elements in a climate that is all too well known for being tough on home exteriors. They work together to close off the outer edge of your rafter tails and outer eaves, so they add protection from water damage, insect infiltration, rodents and the elements. Properly installed soffits also function to maximize attic ventilation to enhance your home's comfort level while they minimize power bills in the warm summer months. Maximizing attic ventilation also extends roof life.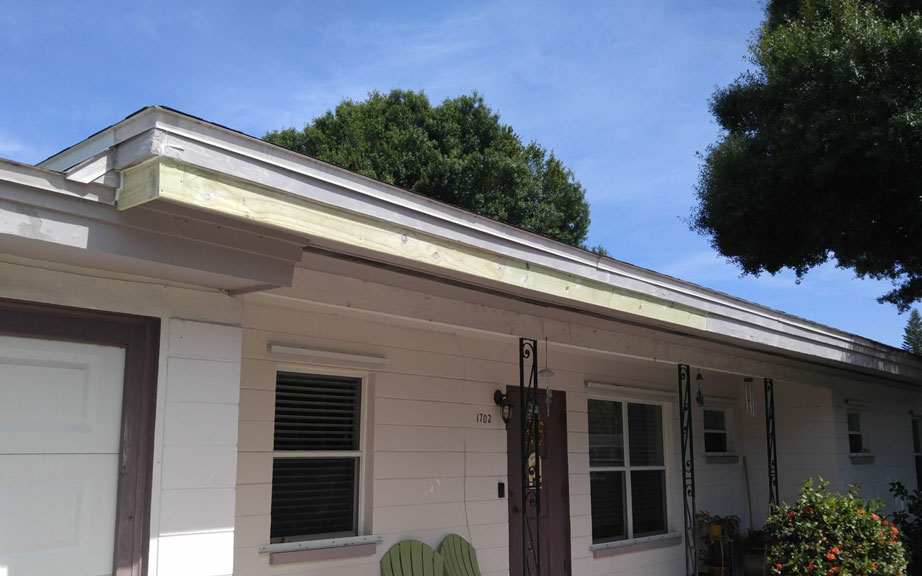 Will your siding stand the test?
CUSTOMER REFERRAL PROGRAM
There's no substitute for experience. If you add up all the combined years of experience between all our team members, the results are in the hundreds. That's a team you can trust to get the job done exactly how you want it. If you are looking for a high level service company with quality workmanship that is a pleasure to work with give us a call. You'll be glad you did!